CPAP Clinic

CPAP Therapy

Need Supplies?
CPAP Clinic
We offer CPAP and BIPAPs and Supplies
Gwinnett Sleep is your complete care solution
for your sleep apnea. We have physicians,
testing and are an equipment supplier.
Our goal is to make a sometimes confusing and complicated process as simple as it can be. Don't see the information you're looking for on this page? Give us a call.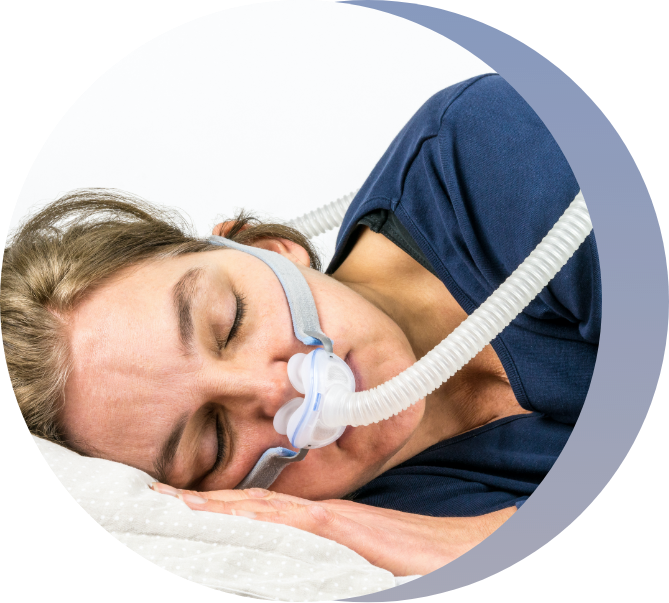 What is CPAP therapy?
The sleep disorder experts at Gwinnett Sleep employ Continuous Positive Airway Pressure (CPAP) machines to treat Obstructive Sleep Apnea, abnormal breathing and other breathing disorders during sleep. The CPAP clinic provides a variety of services at our Lawrenceville and Duluth location. Common CPAP clinic services include:
DME
> CPAP/BIPAP Setup
> Mask Fittings
> Mask Replacement
> CPAP Supplies (Filters, Hose, etc.)
ProVent Therapy

Non-invasive treatment for Obstructive Sleep Apnea. Single-use device is small & discreet.
CPAP Education
Discover how to become comfortable using CPAP therapy to improve quality of sleep.
CPAP Support Groups (Soon to be started)
Gain support as you share experiences and learn from others.
Ambulatory Studies (PULSE OXIMETRY)
Non-invasive method of monitoring oxygenation