Leave the rest to us.
scroll down
Who We Are
Trouble sleeping, staying asleep or breathing at night? Spending your days
sleepy or tired, including during drive times? Is chronic snoring or restless legs
affecting the rest of loved ones or roommates? You deserve sleep.
Gwinnett Sleep — founded in 2003 by Dr. Rajesh Jasani — has grown into the
largest sleep disorder center in Gwinnett County, serving tens of thousands
of Georgia residents north of Atlanta.
Our professional and caring physicians and staff employ state-of-the-art
diagnostic technology and treatment options that meet the individual needs
of each patient, preventing medical conditions that may cause other chronic
diseases. You're in good hands with our sleep physicians — Fellows of the
American Board of Sleep Medicine. Sleep the difference.
20163
3061
5051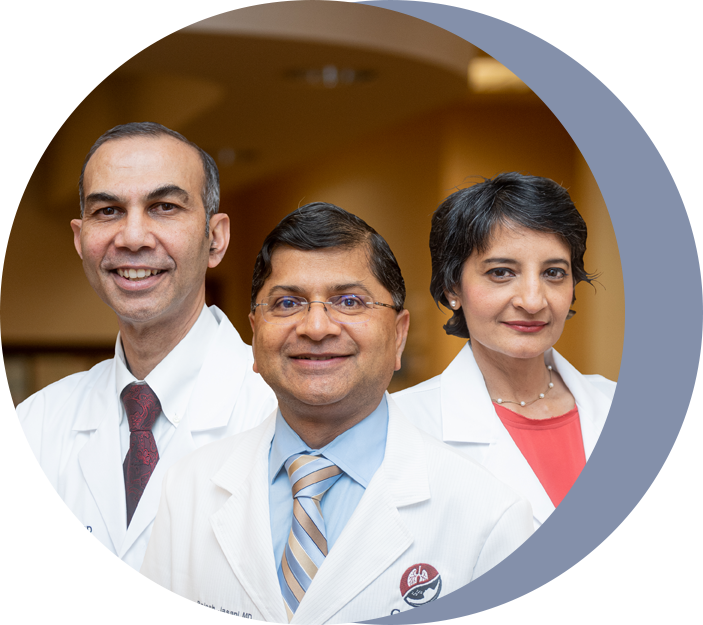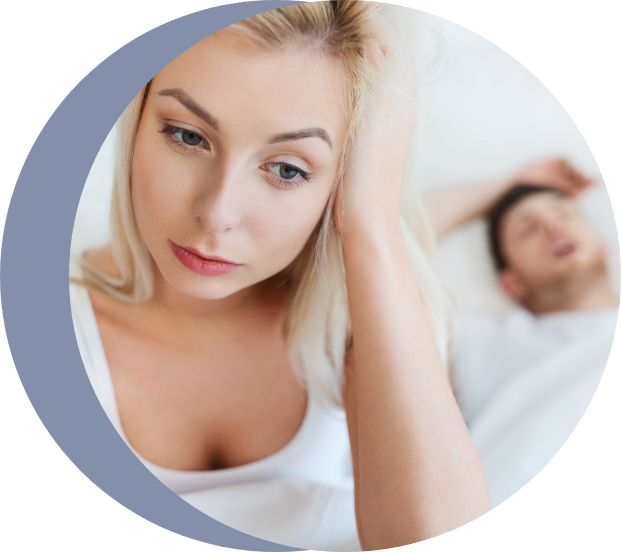 Can't sleep?
You're not alone.
Sleep problems affect an estimated 70 million Americans — regardless of age, gender and socioeconomic backgrounds.
Here are some surprising ways sleep loss impacts your career and personal life:
Sleep deprivation decreases alertness, concentration, learning and problem solving.
Sleep loss can increase your hunger and appetite, leading to unwanted weight gain.
Losing sleep ages your skin, from dark circles under the eyes to the breakdown of skin.
Sleepiness can decrease sex drive.
Sleep loss can lead to automobile accidents
A lack of sleep contributes to symptoms of depression.
Chronic sleep disorders can increase your chances to suffer from a host of
medical issues, diabetes, high blood pressure and heart disease.
Are you experiencing any of these symptoms? Contact our staff to start your
journey to a better quality of life.
How It Works:
Gwinnett Sleep now offers the Inspire Program, a simple, new procedure of treating sleep apnea that has amazing results. Dr. Jasani works closely with the Inspire Program to help heal those who suffer from sleep disorders.
Sleep Consultation: Did You Know?
This is the first step to understanding the diagnosis and treatment of a range of sleep problems. The consultation may include a review of your medical history and a physical exam.
Sleep Study: Did You Know?
This non-invasive, overnight exam allows doctors to monitor your sleep to identify and gauge sleep problems; these include difficulty falling or staying asleep, irritability, lack of concentration, daytime fatigue and depression.
Home Sleep Testing: Did You Know?
CPAP Clinic: Did You Know?
CPAP is the most common and reliable method for treating moderate to severe sleep apnea. The CPAP machine delivers air pressure through a mask while you sleep.
Sleep Disorder Education: Did You Know?
Calculate all the restless and rough days and nights loved ones have endured because of your snoring, morning headaches, irritability and other sleep-deprived symptoms. If your answer equals more than three weeks, you may be suffering from a chronic sleep disorder.
We're here to help.
Submit the form below to schedule an appointment
with one of our sleep physicians. Or call us at
678-942-5982.
Need a Pulmonologist?
In some cases, we refer patients facing complex or unusual breathing issues to Gwinnett Pulmonary Group, the largest pulmonary group in Gwinnett County. The medical practice was founded in 1983.